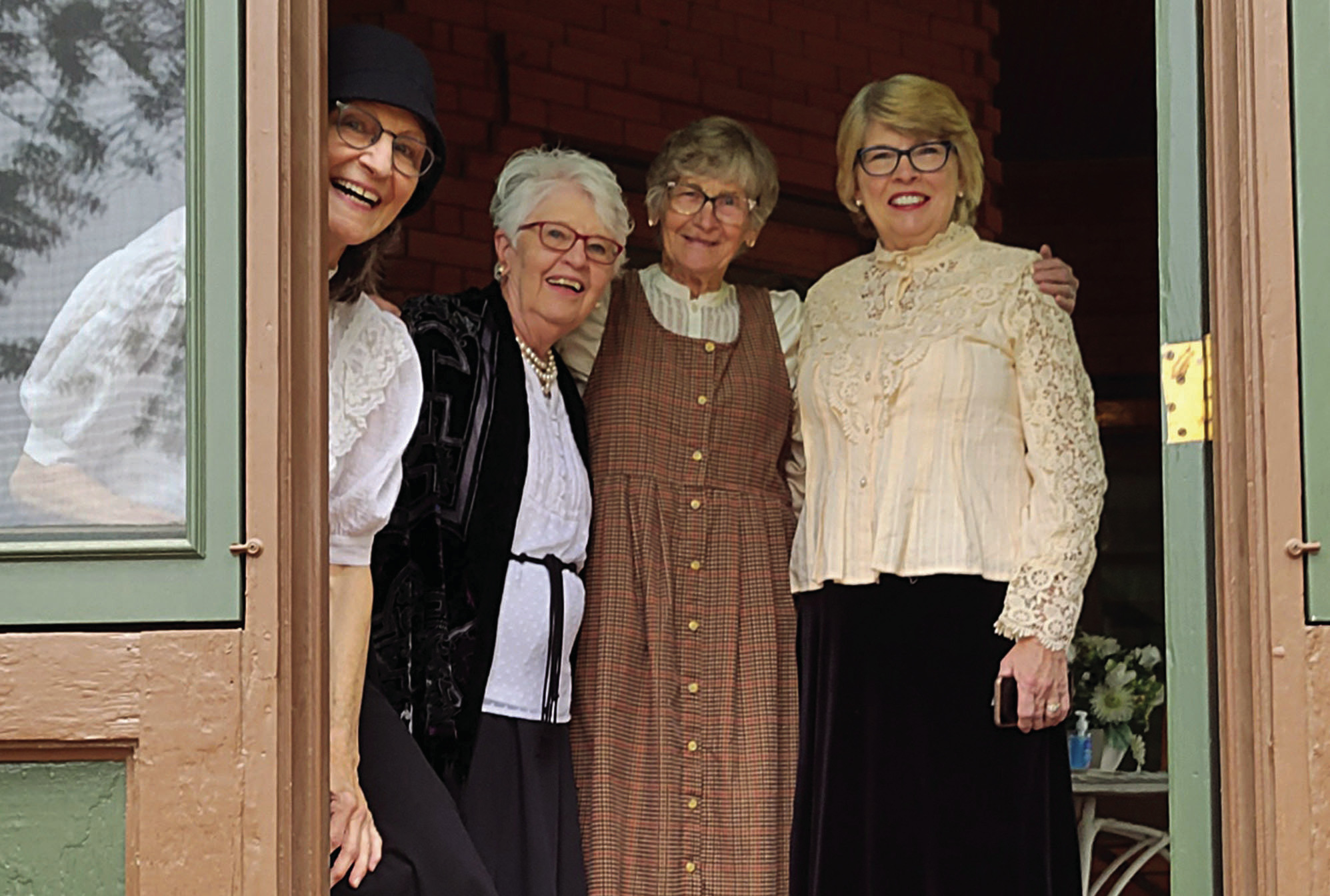 The news that Linda Young had passed away that Tuesday morning left me feeling like I had been punched in the stomach. I should have prepared, having just learned the night before that she was at home in hospice, but I had stubbornly held on to the idea that she would be healed, and now reality hit me. It felt surreal, as I began to receive texts, emails, and phone calls from people near and far. I couldn't help but notice how many people used the words "our Linda" when relaying the sad news.
Linda was "our" Linda and lovingly given that title. She made every person she met feel as though they were the most important person in her life, and she was a true friend to all of us. Linda was welcoming, kind, and loved by so many people, as evidenced by the enormous number of people at her service. As if 30-plus years of teaching weren't enough to make Linda well-known, add her years of following her children and then grandchildren's events to include kids and parents who knew her well. At Linda's service, all of Linda's grandchildren spoke eloquently of what a special grandmother Linda was and painted a picture for all of us to admire. Ever the teacher, Linda read to Molly, Julia, Kayla, Landry and Aydan so much that each of their favorite quotes from the treasured books she read to them were included in the service program, showing the everlasting effects of a good book.
These beloved books that the quotes came from graced the steps near the front of the church, along with the beautiful handmade quilts Linda had made, and the abundant, spectacular flower arrangements that filled the sanctuary.
I was fortunate to work with Linda at Letford Elementary for many years when she taught fourth grade after teaching middle school, and I taught third grade. Linda's reputation as an excellent teacher was well-known but I wonder how many people are aware of the students (and their families) she helped with food, clothing, and other necessities. Her big heart allowed her to view kids more like her children than students. This love and kindness towards others were trademarks of Linda. When I admired the quince in her glorious garden, Linda brought me bouquets of spring flowers for years, complete with the gorgeous orange quince, until she brought me my own quince plant for my own garden! That was so Linda. The huge rummage sale at the Methodist church, where Linda was extremely active, always garnered me a purse to give as a gift for our purse project of the Kappa chapter of Delta Kappa Gamma. It was my membership in this wonderful teacher organization where I became so close to Linda and was able to witness her gifts firsthand.
Linda was the consummate hostess, and she loved it. Her beautiful Polish pottery was something I had never seen and added such elegance to her beautiful table. She was always at ease, smiling her beautiful smile as she circulated around the tables, and I always left her house with the warm glow one feels after a particularly satisfying party.
Problem solving was another strength of Linda's. There was never a situation too difficult for her to handle, and by thinking "outside the box" she was able to find an ingenious solution. At her recent service, Pastor Jeremy Scott commented that when Covid shut the church down, Linda didn't focus on what couldn't be done, but rather, what could be done. No wonder she was such an important part of the Johnstown- Milliken community. She started the Meals on Wheels program in our community years ago and faithfully organized individuals and schedules each month.
Linda continued to use her gifts as a teacher after she retired when she dressed up and presented her story as a school marm at Centennial Village in Greeley, and Mrs. Parish for the Parish House in Johnstown. Students loved seeing history come alive and were especially surprised to see photos of both her and her husband, Jim Young, as high school students at Johnstown High School in 1962, which are in the basement of the Parish House.
The personal glimpse we were given at Linda's service showed just how in love Jim and Linda were, as Jim told of his plans to propose to Linda with a ring and an elaborate plan for proposal that never happened because the minute she saw the ring … that was that! And with all the friends Linda had, when asked by daughter, Christy, who her best friend was, the answer was always the same: "Your father."
Christy spoke beautifully of all the things her mother loved; family, friends, schools, church, home, traveling, and God, and ended with these dear words, "She taught us so much about love." And son, Scott, called her "all encompassing" and expressed the hope that "we can carry a little bit of her with us for the rest of our lives."
I, for one, learned so much about love from her and will absolutely carry my memories and love for her for the rest of my life.